Thank you for hopping over to Some Scrap Sugar. I hope that you are finding alot of inspiration for your Christmas spirit! If you need a complete list of blogs to hop to go to
Just Add Glitter and Stir
where our fabulous Maggi and Christmas in July hostess has a list of forty (or more now?!?!) of blogs to hop to.
As I sit in my scrappy space (I can't call it a desk anymore since I have spread out so!) with beach, fourth of July, and Priscilla's birthday to be scrapped I am working on Christmas presents. It hasn't made it any cooler here in Texas but it sure has gotten me prepared way ahead of time!
I have four projects to show you and a little give away too. In keeping with the Christmas spirit the RAK will be surprise but I'll give you a hint - before the holidays you WRITE up lists, during the holidays you DECK your halls, and after the holidays you have to get back into SHAPE. Still don't have a clue? Good - it will be a surprise then! After the projects find out how you can win this little RAK!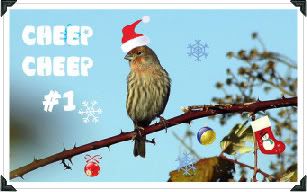 How about a frame for a loved one? Decorate a wooden frame from Micheal's Dollar Section or for a little more moola a collage frame. Fill some spots with pictures and other spots with miniature scrapbook pages.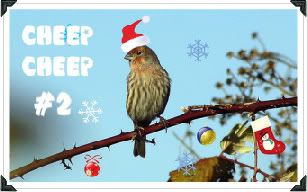 An oldie but goodie! A Karen Foster Advent Calendar. Twenty Five 1.5 inch squares with a notch cut at the top with half of your 3/4 inch circle punch, misc embellishments and an hour and a half of your time = happy kids! And yes you can find them just search the internet!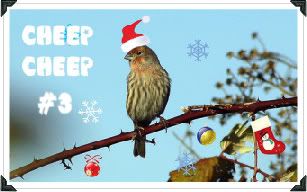 Do you shop the clearance aisles? I know that I do! Right now you can find all types of red things left over from 4th of July for next to nothing. Just think that wooden sign that says "Fireworks Sparkle" can be altered to say "May Your Holidays Sparkle." The little box in this Teacher gift project was found in the summer gardening clearance. With some paper and embellishments its perfect for a teacher when filled with candy and a gift card!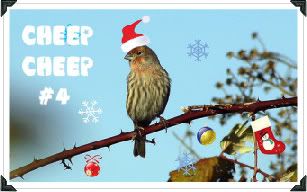 I have five words for you - Cosmo Cricket Buck Naked Ornaments! Just do a search on the internet for the chipboard ornaments and the die cut sheet that covers them. I was able to make a Christmas garland, eight teacher tins with an ornament apiece, two Christmas journals and still had some bits and pieces left over!
Now for the RAK! Please leave a comment telling me a super thrifty idea to use in scrapbooking, a gift you have made with your scrappy supplies, or both! Make sure to leave a full name and an email so I can find you when I draw a name on the evening of Sunday July 26th. Check back in after 6 pm central time on Sunday for the winner!